About Me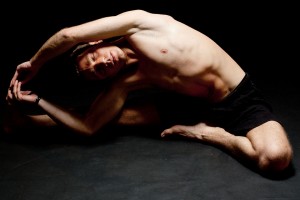 Enzo has a degree in Sciences of physical activities and sports with honors with a thesis on Pilates and Yoga in the treatment of low back pain. Since adolescent has begun to explore the infinite potential of yoga, then as now fascinated by those activities that go beyond the physical effort to intrude into the pleasure of a mind centered and a spirit satisfied. These were the years when his journey began training in ju-jitsu, rules in master 2* Dan and with whom he won the most coveted national and international titles in the specialty randori couples. This specialty has enabled him to perform all over Italy and in much of Europe coming in contact with world-renowned masters: It ranked in first place at the World Championships UNJJ. of 1998 in Spain, He got the third place at the World Championships WKF. of 1999 Austria and did an encore in France 2000.
Over the years, Enzo has expanded his knowledge by practicing karate, aikido, and shiatsu, after, with Pilates becoming certified teacher Polestar Pilates, international school based in the United States recognized by the PMA. (Pilates Method Alliance). During several trips to California he has experienced different styles of yoga that have guided his practice until the meeting with dazzling Sensei Roberto Milletti,,it,ore e membro dell'Education team,,en,"Odaka Yoga - says Enzo - is a style that suits the practitioner and not vice versa,,it,After working as a technical director in various fitness centers,,it,Yoga and is dedicated to the training of teachers in the field mindbody,,it,founder,,it,Mat You Can,,en,a,,es,online lessons platform of yoga and Pilates,,it,that allows you to practice from home in comfort,,it,choosing the duration and objectives of the lesson and is a great tool for teachers who want to keep constantly updated,,it, founder of Odaka Yoga, where he became a certified teacher 500 ore e membro dell'Education team. "Odaka Yoga – dice Enzo – è uno stile che si adatta al praticante e non viceversa: as the water conforms to the shape of its container, Odaka Yoga suits mode of expression of those who practice. Odaka consider a synthesis of my past experiences to the deep connection between that recreates the yogic philosophy and that of the warrior, typical of martial arts ".
Aware of the importance of a proper balance between mind and body Enzo practice for years with regular meditation alternating with severe physical practice daily Pilates and Yoga, reference point of his studies expanded through participation in master and conferences around the world. Dopo aver lavorato come direttore tecnico in vari centri fitness, October 2007 inaugurates the study Pilates Fusion & Yoga e si dedica alla formazione di insegnanti nel settore mindbody. E' il fondatore di Mat You Can, una piattaforma di lezioni online di yoga e Pilates che consente di praticare da casa in tutta comodità, scegliendo la durata e gli obiettivi della lezione ed è un ottimo strumento anche per gli insegnanti che vogliono mantenersi costantemente aggiornati.